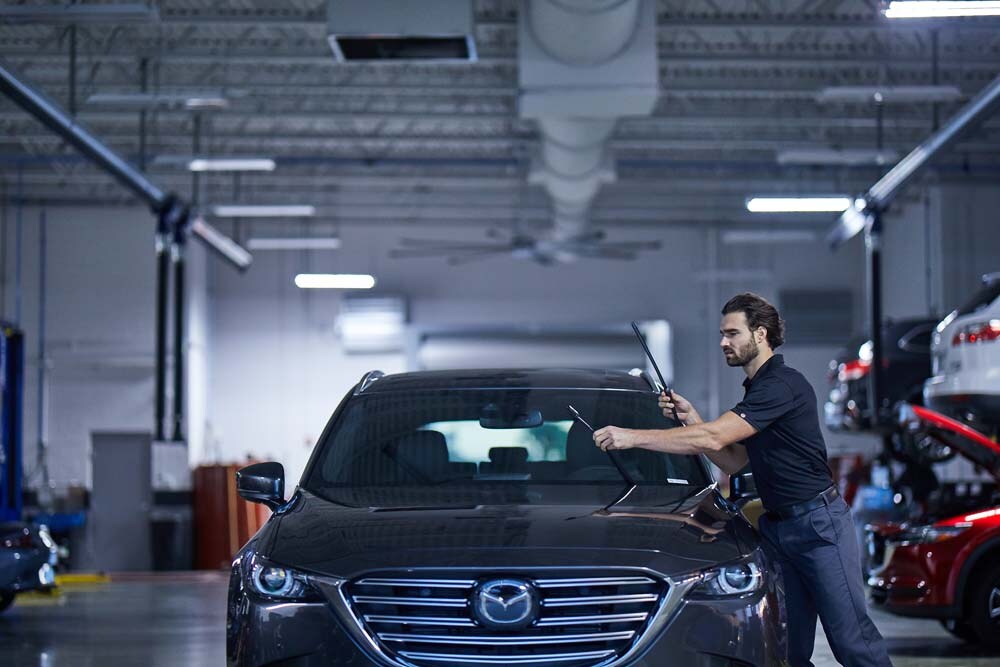 Getting regular service completed on your Mazda is one of the essential aspects of car ownership. Keeping up with your recommended Mazda service schedule is one of the best ways to keep your car as powerful and safe as it was when you first drove it off our lot.

Our service mechanics understand that car maintenance can be a tricky topic and that some drivers are overwhelmed with the amount of information. Here are some helpful questions that you can ask us during your service appointment.
"What are My Repair Options?"
The majority of Mazda service issues have more than one possible solution. Our mechanics are happy to explain all of your possible options, their pros and cons, and the detailed costs of each one of them.

We take pride in our transparency, and we are completely open with our customers about their possible repair options.
"Do You Have Service Offers?"
At Tumminia Mazda, we aim to help you save money by providing rotating service offers. Right now, we have deals on wheel alignments, tire balancings and rotations, and oil changes.
"Can I Schedule an Appointment Online?"
While we accept walk-ins at our Mazda service center, it is sometimes more convenient for customers to schedule an online appointment. Simply enter your contact information into our website to schedule an appointment at any time.
"Can You Help with the MyMAZDA App?"
The MyMazda App makes your Mazda service experience simpler and more convenient than ever. The app is calibrated to your vehicle's mileage so that it shows your car's maintenance schedule and remembers its service history. Our mechanics can help you set up the MyMazda app on your phone.
If you have any questions for our service mechanics, reach out today!