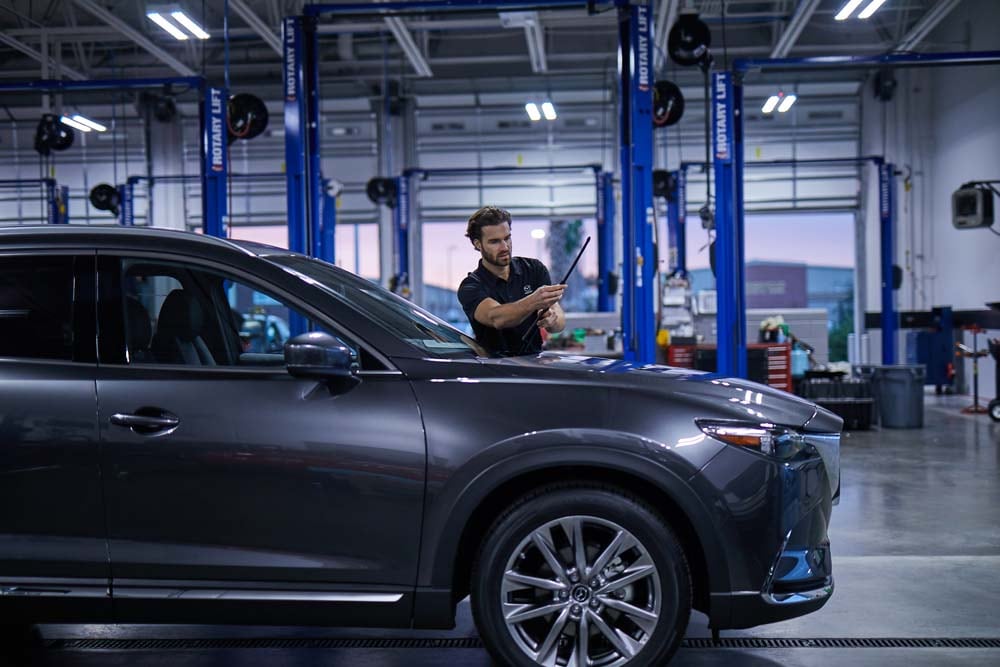 While Mazda cars are built to last, sometimes even the most reliable cars on the road need repairs. When this occurs, it is important to know how to talk to our technicians about what ails the vehicle when you visit Tumminia Mazda for Mazda repair.
Remember the Symptoms
Clear communication ensures that our mechanics understand precisely what is wrong with the vehicle. When you start having issues with your Mazda car, write down exactly what it is doing so that you can relay this information to the mechanic. Be sure to include:
Specific sounds
Specific smells
Changed driving sensations
Fluid leaks
Also, make a note of the driving conditions under which you observe problems. Your vehicle may only exhibit trouble signs at particular speeds, tighter turns, or short stops. Because one of the first things we'll try to do is duplicate the problem, it helps if you give us some pointers.
Explain the Problem
When talking to the mechanic, it's important to relay the information in terms that they can understand. These are some standard terms used in Mazda repair.
Hesitation: A common problem that occurs when the vehicle suffers a temporary loss of power when accelerating.
Bucking: A lurching of the vehicle felt when changing gears or after the car hesitates.
Misfire: This happens when the engine cylinders do not fire as they should.
Backfire: A loud bang that issues from the vehicle's tailpipe or engine.
Knocking: A rapid rattling or knocking sound that is heard when accelerating.
Next Steps
If you're having trouble communicating the symptoms, you can take the technician on a test drive to demonstrate what is ailing the vehicle. After this, the mechanic will explain the type of repair needed, whether the car needs new Mazda parts, and give you an estimate for the repairs.
You can schedule service online directly on our website to get the ball rolling on your Mazda repairs. Our certified Mazda mechanics are ready to get your car back into top condition.