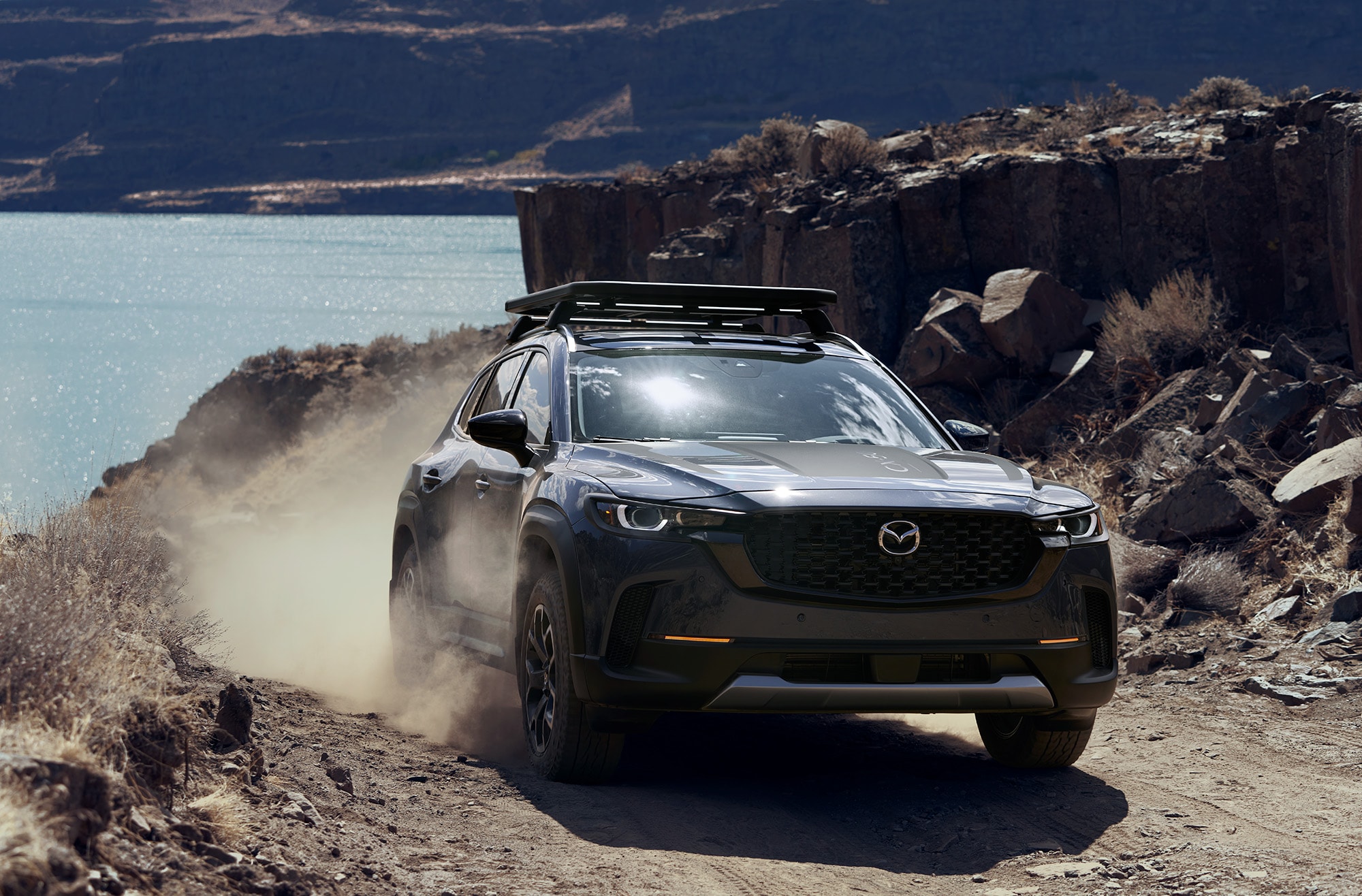 If you're looking for a vehicle that can confidently handle all types of road conditions, a Mazda model with i-ACTIV AWD® all-wheel drive is a great choice. However, you also need to take good care of Mazda parts like your tires if you want to stay safe in all situations. Here's what Tumminia Mazda customers need to know about this drivetrain, their tires, and how they work together to deliver the traction you need.
How i-ACTIV AWD® Helps
The i-ACTIV AWD® all-wheel drive system helps you maintain traction by sending power to the wheels struggling to deal with a slippery situation. This system uses dozens of sensors that allow it to monitor road conditions and adapt to changes. This means that the all-wheel drive system in your Mazda car is a bit less reactive than the one in some other types of vehicles, which can help you more effectively maintain traction.
How Tires Help
The i-ACTIV AWD® all-wheel drive system is excellent, but without good tires, you will not be able to stay in control in slippery conditions. The tread on your tires helps your car maintain traction, even when you're on wet pavement or driving through a snowstorm.
When this tread gets too shallow, your tires can no longer do their most important job. So even if your i-ACTIV AWD® all-wheel drive system is doing its best, you could end up in a dangerous situation if your tires are failing you. So it's essential to care for your all-wheel-drive system and your tires if you want to take on all kinds of road conditions confidently.
MAZDA Service and Parts in Olathe, KS
Our Mazda service center in Olathe, KS, is here to handle all your car care needs. Purchase a new car with i-ACTIV AWD® all-wheel drive, and then visit our factory-trained mechanics whenever you need maintenance or new parts.