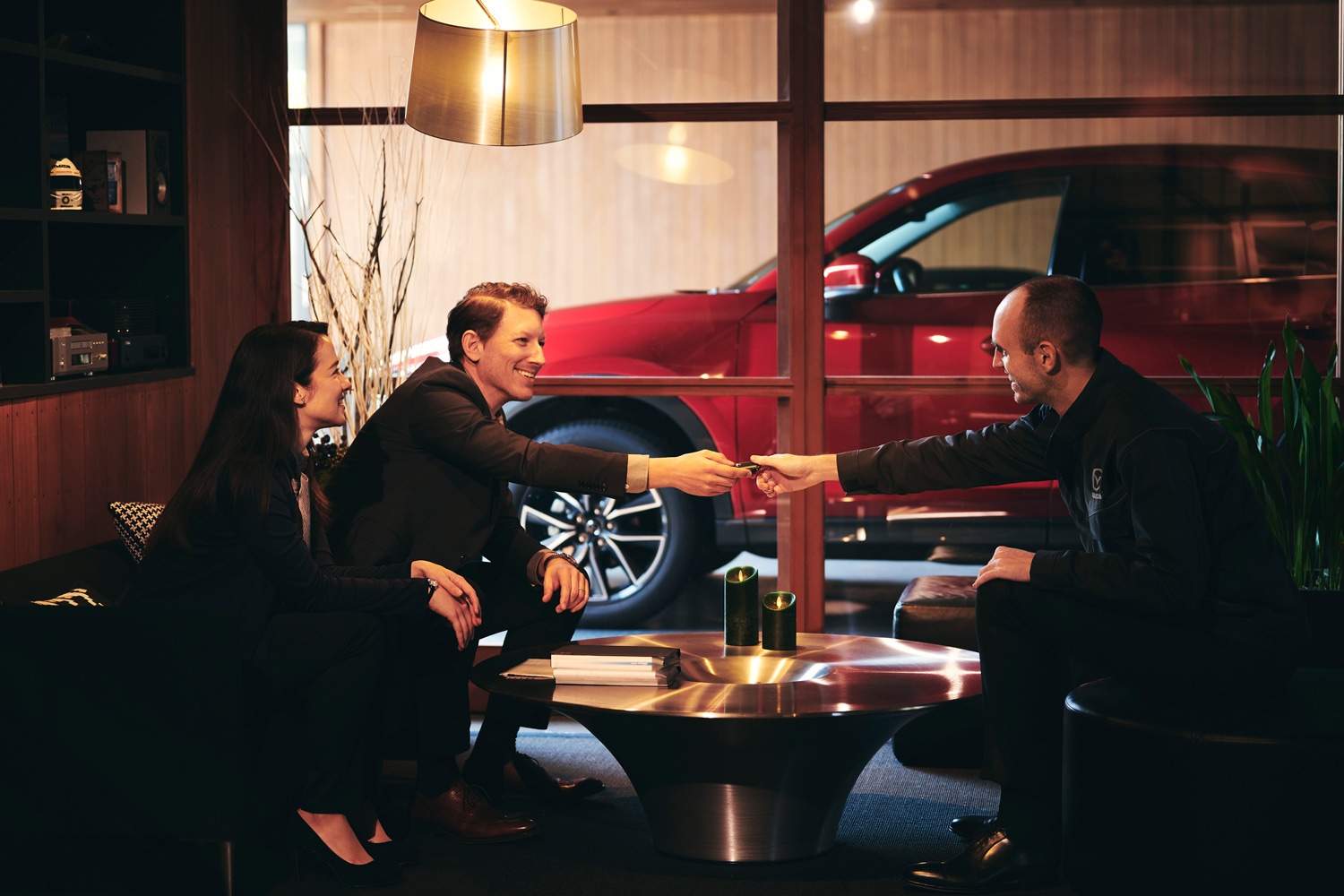 ?
No matter how often you've been late on your oil change or taking weeks to investigate the check engine light, you can always turn a new leaf on Mazda service. Here are five easy-to-follow New Year's service resolutions to help you become a better owner of your Mazda car.
1. Stick to the Maintenance Schedule
Your owner's manual will list when your vehicle needs to get the standard maintenance and Mazda parts replaced. These service intervals are different for every car, so let your team know if you have any questions about when to take care of specific services.
2. Pay Attention to Your Car's Behavior
A Mazda car is intended to be fun to drive and handle like an extension of your body. If it feels like your car is behaving like a moody teenager and acting up, it signals that something is wrong and your vehicle needs service. Pay attention to new vibrations, the engine taking longer to start over, unusual noises, and the like.
3. Don't Ignore the Check Engine Light
Cars are increasingly adept at diagnosing when there's a problem. While your vehicle is likely safe to drive for now, anytime a warning light flashes, your vehicle knows something is off. Though it may be an inconvenience, you'll likely be saving yourself a lot of money and a breakdown or worse by getting your car checked right away.
4. Listen for Squealing or Metallic Brakes
Brake pads are designed to let out a shrill squealing or metallic sound when nearing the end of their life span. You can still drive on them for now, but your brakes will soon stop functioning normally and could lead to mechanical failure or, at worst, an accident.
5. Visit Tumminia MAZDA for All Your MAZDA Service Needs
If you forget every other resolution, don't worry as long as you trust the team at Tumminia Mazda in Olathe, KS. Our technicians are certified to work specifically on Mazda models and will keep your car running the way it should at a reasonable price.