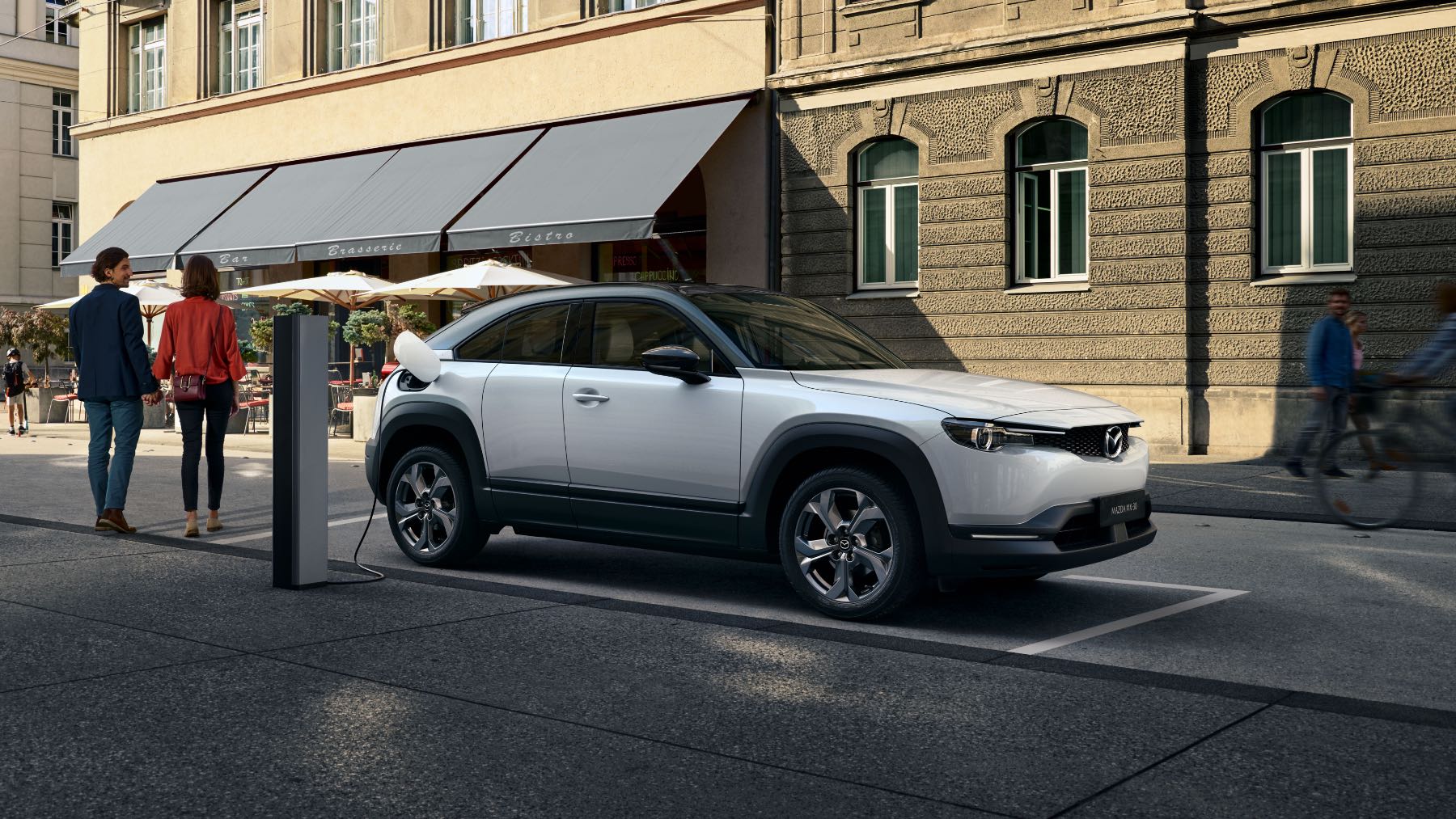 More than a decade has passed since Mazda announced the 2012 Mazda RX-8 would be its last production sports car featuring a rotary engine. Since then, fans have been waiting for the announcement that rotary engines were headed back to
Mazda cars
. A first step in that direction is the just-announced Mazda MX-30 R-EV.
The Rotary Past Meets an Electric Future
The Mazda MX-30 R-EV is a semi-hybrid version of the current Mazda MX-30 EV, but instead of a traditional piston engine, Mazda has brought back the rotary engine! The Mazda MX-30 R-EV is designed to go an estimated 53 miles when fully charged. The new 830-cc rotary engine will kick in to supplement power and recharge the electric battery when that's near the end.
Currently, the standard Mazda MX-30 is only available in California, and the new Mazda MX-30 R-EV has only been announced for European markets. While we'll have to wait and see if this model makes its way across the pond, we're excited that Mazda is using the rotary engine again!
Why Did the Rotary Engine Disappear?
The rotary engine made Mazda cars incredibly popular in the 1960s and early 70s in part of this alternative to the piston engine. Using fewer parts and a rotor that spun continuously, these vehicles were less prone to engine problems, were significantly quieter since there were no pistons, and were very powerful while still being smooth to drive.
The disadvantage of rotary engines was that they tended to have higher emissions and were less fuel efficient. When the oil crisis started in 1973, Mazda had to shift gears to avoid going out of business. They didn't immediately cease production of all rotary cars, but the rotary engine was shifted to increasingly niche sports cars until it disappeared from the market.
See the Latest at Our MAZDA Dealership Near Kansas City
While the rotary isn't back yet, you can find the latest Mazda cars at our Mazda dealership serving Kansas City, like the Mazda MX-5 Miata. Let us help you find your next vehicle at Tumminia Mazda!