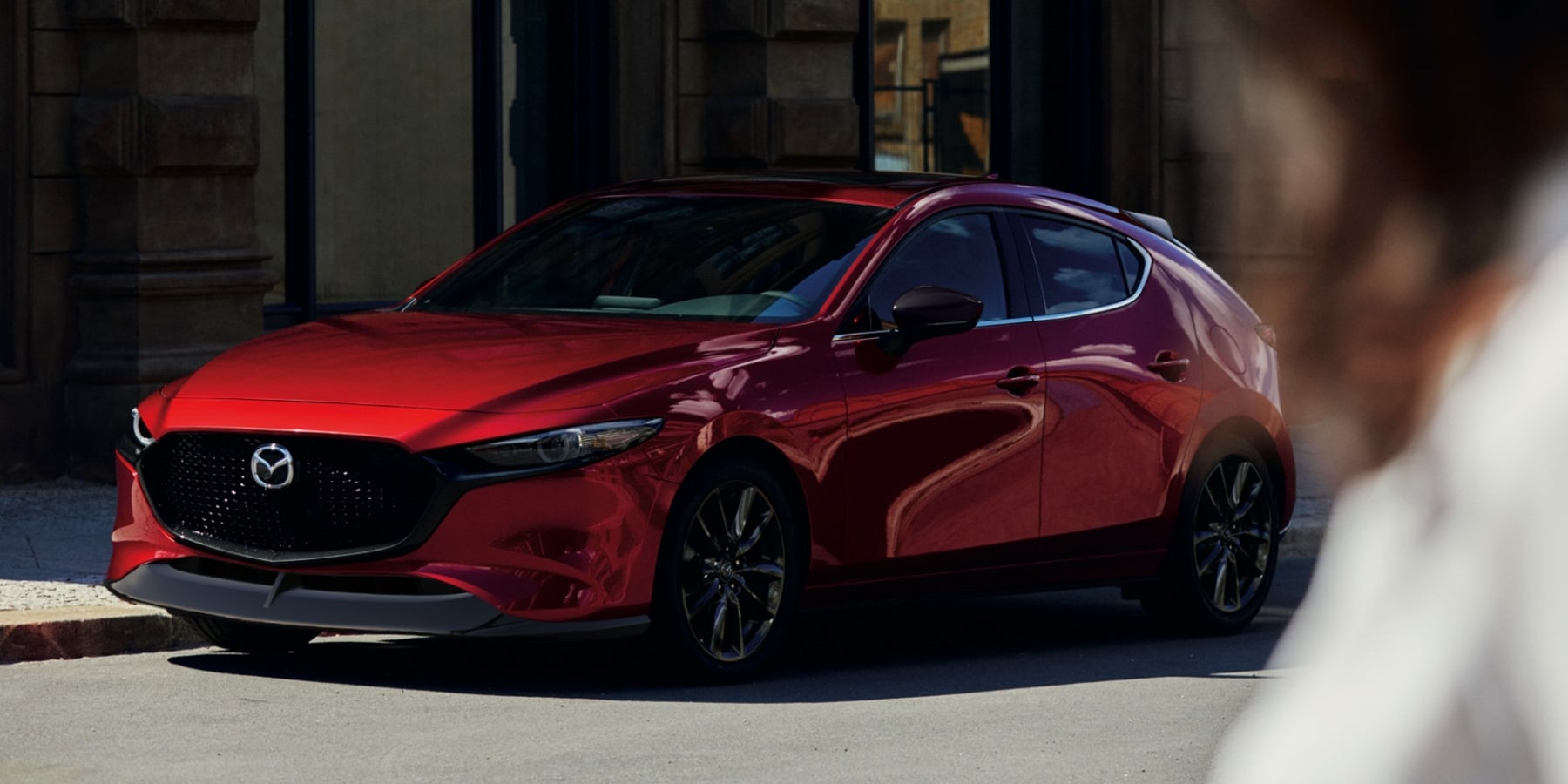 ?
If you're in the market for a compact hatchback, you're likely considering the 2023 Mazda3 Hatchback and the 2023 Kia Soul. The two clearly have different styles–the Mazda hatch takes inspiration from sleek sports cars while the Kia hatchback has a funky, boxy look–but when it comes down to details that matter most, the 2023 Mazda3 Hatchback comes out on top.
Superior MAZDA Performance
Mazda is a brand built around driving fun, and that's true with the 2023 Mazda3. Under the hood is a 2.5-liter four-cylinder SKYACTIV®-G engine with an output of 191 horsepower and 186 lb-ft of torque. Some find the Kia Soul feels somewhat underpowered since its sole engine option – a 2.0-liter four-cylinder engine that only provides 147 horsepower and 132 lb-ft of torque – isn't in quite the same league as the Mazda model.
Furthermore, the 2023 Mazda3 Hatchback has a smooth six-speed automatic transmission. The Kia hatchback has a two-speed continuously variable transmission that doesn't feel nearly as smooth by comparison.
More Standard Features
Likewise, you're not going to find Wi-Fi® or satellite radio inside the base 2023 Kia Soul like you do with the Mazda car. There are more speakers (eight vs. six), one more USB port, and even the touchscreen is about an inch larger. The details matter and the Mazda model is simply more detail-oriented than its competitor.
Advanced Safety Features from the Start
Many automakers will make you get a more expensive trim level to get the safety features that every modern driver should have. The 2023 Mazda3 Hatchback has those premium safety features like a Driver Attention Alert system, High Beam Control, and a Pedestrian Detection system with Smart Brake Support™, which would all require trim-level upgrades in a Kia Soul.
Test-Drive a New 2023 MAZDA3 Hatchback at Tumminia MAZDA
The new Kia Soul is by no means a bad car; the 2023 Mazda3 Hatchback is simply that much better. However, don't just take our word for it. Come to our Mazda showroom in Olathe, KS, to see this exciting new Mazda car in person and get behind the wheel!